Manufacturing
We are currently sourcing and buying all kinds of consumer goods & parts! Send an RFQ and get quotations.
How it works?
We help setup production lines and manufacturing operations for our clients. Whether it is a single production run, or you need a production line with yearly capacity. We assist our clients in managing their manufacturing needs.
Generally when clients are looking for production and manufacturing services in China and Asia. They have their own developed product designs, with technical drawings and specifications. We will take your information and use it to quote a price on your projects. Once our quotes are accepted and we start production. We use our years of experience in dealing with manufacturing processes. Including vetting, qualifying, quality controls and inspections, compliance, and so forth.
Ensuring our clients quality standards are met. Putting every product to the test, and exceeding expectations.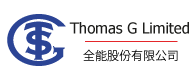 1. Register on our website
If you are not yet registered, register an account on our website. And confirm your email. (Or use a social account)
2. Create an RFQ
Fill out the simple form to create your first request for quotation (RFQ).
3. That's it
Now you can check your user dashboard, from where you can manage your requests, and confirm your orders, online..