Sourcing & Purchasing
We are currently sourcing and buying all kinds of consumer goods & parts! Send an RFQ and get quotations.
How it works?
When you want to buy products from a Chinese supplier we can assist you in every step of the process. From initial request to final shipment. We act as your personal buying agent and deal with the Chinese suppliers directly.
Whether it is buying and sourcing from companies on alibaba, tradeshows or other trade portals. We can offer valuable help when it comes to sourcing. Including vetting & qualifying, contract negotiations, payments & escrow, quality inspections on location; just to name a few. Allowing you to focus on your core tasks.
We group our buying power from multiple clients. With offices located across the same regions and timezones as the suppliers. Giving us a great advantage in dealing with Chinese suppliers.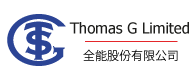 1. Register on our website
If you are not yet registered, register an account on our website. And confirm your email. (Or use a social account)
2. Create an RFQ
Fill out the simple form to create your first request for quotation (RFQ).
3. That's it
Now you can check your user dashboard, from where you can manage your requests, and confirm your orders, online..