Prototyping
We are creating prototypes usign the latest production techniques (3d printing,..) ! Send an RFQ and get quotations.
How it works?
If you have designed some products and you want to test your designs. We can assist you in developping prototypes of your designed products. We use all kinds of production techniques to create prototypes and samples.
We have access to the latest technologies in rapid prototyping including 3d printing, machining, vacuum casting and plastic injection molding. After fabricating the parts we can also finish them with painting and coating, plating and anodizing. This way we can give you visually acurate product presentations. That can be used to test your design drawings against reality. After receiving your drawings in the correct formats. We will generally quote price within a few hours, depending on complexity.
We can provide prototyping services for different kind of materials including ABS, PC, PMMA, POM, PA, PET, PP and PE. Plus we also offer prototype service for all kinds of metals: Aluminum, steel, titanium, copper and magnesium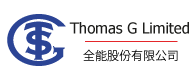 1. Register on our website
If you are not yet registered, register an account on our website. And confirm your email. (Or use a social account)
2. Create an RFQ
Fill out the simple form to create your first request for quotation (RFQ).
3. That's it
Now you can check your user dashboard, from where you can manage your requests, and confirm your orders, online..